The Groove Avengers Discography - Single 18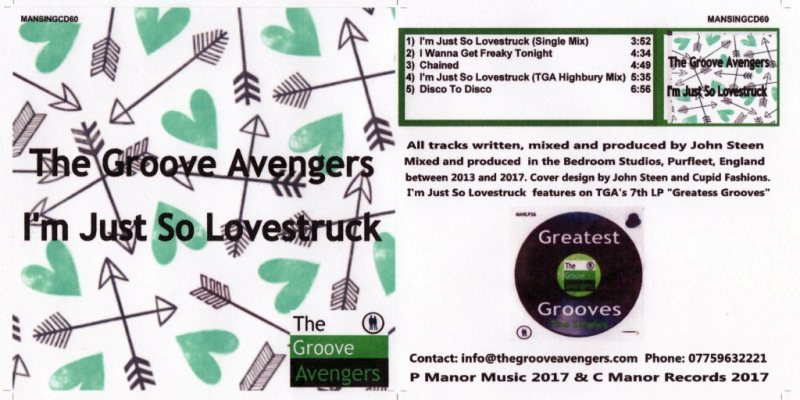 17th Single: I'm Just So Lovestruck (Single Mix)
Release Date:23rd October 2017
Track List:
I Wanna Get Freaky Tonight

Chained

I'm Just So Lovestruck (TGA Highbury Mix)

Disco To Disco
= THIS TRACK IS STREAMED CLICK ON IT TO LISTEN
Songwriters: Tracks 1 - 5 John Steen
YOU CAN BUY IT HERE STRAIGHT AWAY
THE CD PURCHASE PRICE IS £1.79 THIS IS TO COVER SHIPPING AND PRINTING COSTS. (YOUR EP SINGLE WILL BE WITH YOU WITHIN 14 DAYS DEPENDING ON YOUR COUNTRY OF RESIDENCE)
CD SINGLE PRICE - £1.79p click below
To hear more about the seventh LP by The Groove Avengers, go to their 7th LP page
Author: splash@christonabike.net
Copyright © 2007 onwards by www.christonabike.net. All rights reserved.
Revised: 20 Oct 2017 20:37:02 +0100 .
©2002 webtemplateszone.com free web templates at webtemplateszone