The Groove Avengers 2
2nd LP: A Night On The Town Release Date: 1st October 2009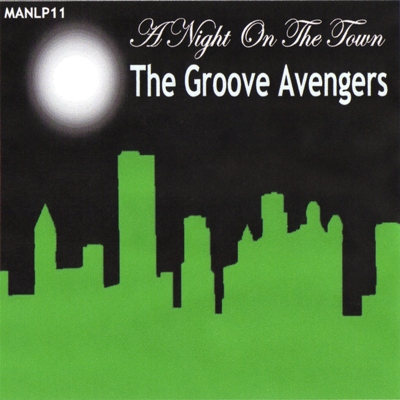 Singles: 1. A Night On The Town (The Groove Avengers 4th single)
2. Broken (The Groove Avengers 5th single)
3. E Is For Eden (The Groove Avengers 6th single)
BUY IT NOW BUY IT NOW BUY IT NOW!!!!!!!!!
Track List:

= THIS TRACK IS STREAMED CLICK ON IT TO LISTEN
Songwriters: Tracks 1 - 10 John Steen
Background to the LP
It's been a long time in the making and a long time coming but here it is! The 2nd TGA LP!!! "A Night On The Town"!!!!
The LP begun in the middle of 2008 and was a little slow to get going but by Xmas of that year, the band had recorded 14 songs and was already involved in remixing other artists around that time including Axisgallery, Christ On A Bike, Kester and Dragon On The Wagon. Their TGA First Mix of DOTW's "Tiger On The Ice" is now legendary on the Noisehead.com site where it has been in the top ten of both the main and electronica charts for over six months, becoming Manor Records first golden song (voted more than 500 times by the public).
The culmination of all this work was a collection of more than 25 songs by mid-May 09 and a difficult choice of what should fit on the ten-track LP,
So, here are those wonderous ten tracks, and what have of all the others? Well the band actually had more fantastic songs than they could fit on a single LP and are now looking at producing TGA3 in a much shorter space or quite possibly releasing more singles after the 2nd LP. Look out also for a remix project of these songs in club mixes. Ok here is the line-up: -
A Night On The Town is the title track and the first single. This the original full version and is full of nifty horns and piano lines drawn across fervent bass-lines and jazzy percussion. This is a very funky house track reminiscent of 70's jazzy disco tunes from Chicago. Catch the single version with its heavy "Bassline Mix".
Put Ya Sunglasses On Talking of Chicago, here is a very US tinged funky-house tune which steals its references from House stalwarts like Marshall Jefferson, Jesse Saunders and Steve Hurley. This bass-thumping cross between Chicago and Detroit throws in the towel with London horns and guitars as TGA strip off and come out with their 909 bass thumping away! Hot house indeed. Listen out for the mention of The Eurythmics' "Sweet Dreams" and Right Said Fred's "I'm Too Sexy"!!
Call My Name (What Is It?) The first of a few nods to R N B and hip-hop tracks, although the band have stepped away from attempting to add "dubstep" tracks to the LP (as the latest musical dance trend in 2009) they still wanted to add some US-lead songs too. Here the vocals are mixed with smooth r n b grooves and some Beyonce-like answer backs.
I Like It Strange This is the oldest of the ten tracks here, previously a song which was written in 2007 not long after the band had issued their first LP. This is a smooth old school hip-hop track with a repeated mantra throughout. There are some choice synth lines mixed with the rare groove that accompanies the little girl lost vocals.
Dirty Beats Another crossover song mixing R n B with house synths and keyboards. A potential single for sure and a very danceable tune!
E Is For Eden This is probably the most commercial song on the LP and probably the follow-up to the 1st LP's highly rated single "Rock, Rock, Rock". Eden is full of catchy lines and a great mix of pop keyboards and house drums and bass. Superb song, released as the third single.
I Really Need You Another mix of 70's style funk and more modern house beats, this fuses the type of sound the Ohio Players were issuing back then and the type of stuff that is around right now from the likes of Dave Angel and Todd Edwards.
Broken A heartbreaking tune in the urban/R n B mould. A slow-paced groove mixes it up with piano and horns as the vocals tell of the heartache of being let down badly. Released as the 2nd single in different versions.
It's Getting Funky A fast paced funk tune which, once again, is modernised by some House 808 bass-lines and some tinkling piano and synth phrasing which blend well with the male vocals.
You Made Me Come Alive Old School female vocals mixed with a melodic funk track that plays us out on this lively LP.
(1st single from the LP) (2nd single from the LP) (3rd single from the LP)
A NIGHT ON THE TOWN CD AVAILABLE NOW!!!!
YOU CAN BUY IT HERE STRAIGHT AWAY.
THE CD PURCHASE PRICE IS £6.00 THIS IS TO COVER SHIPPING AND PRINTING COSTS. (YOUR CD ALBUM WILL BE WITH YOU WITHIN 14 DAYS DEPENDING ON YOUR COUNTRY OF RESIDENCE)
CD ALBUM PRICE - £6.00
click below to purchase
You can also buy the first LP just click on the front cover link below and all their singles from the The Groove Avengers' singles page at the singles links below also:-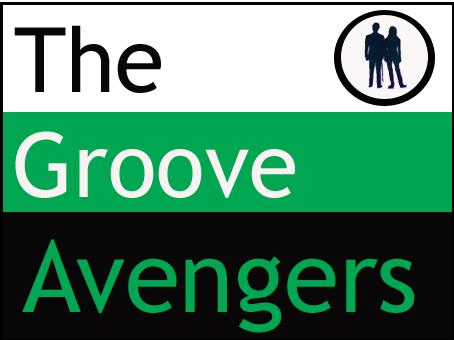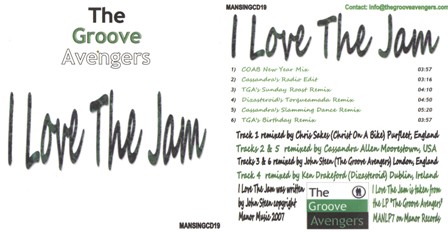 Author: splash@christonabike.net