C O A B Discography - Single 1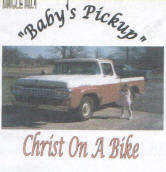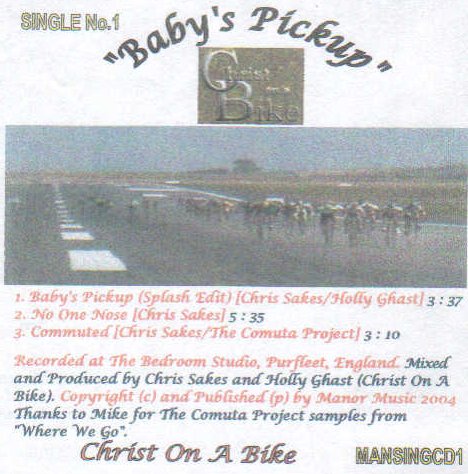 1st Single: Baby's Pickup Release Date: 23rd May 2004
Track List:
Baby's Pickup (Splash Edit)

No One Nose

Commuted
Songwriters:
Chris Sakes & Holly Ghast

Chris Sakes

Chris Sakes & the comuta project
Background to single
Taken from the Me, You & Jesus 2 sessions Baby's Pickup was originally constructed by Holly and was broken down into the backbeat and bass-line by Chris with additional riff, keyboards and female vocals thrown in. The "baby" line being a sample that then defined the song.
The song was the most stand out tune from the collection of 38 songs mustered together during a frenzied three month creative period. Chris produced more than 20 new songs and added many of Holly's basic backing tracks to a few recordings he had made.
The two "b-sides" were No One Nose and Commuted. The former was a totally instrumental piece which used a drum sample called "sinus" hence the throwaway title.
Commuted started out as a remix of a song called Where We Go by the comuta project but before the long Chris's remix had turned into a full blown acoustic song of it's own. Permission was gained from Chris's fellow work colleague to use the song samples, he being a member of the band. A whole new C O A B song was born
To read more about the other singles continue on to each Singles page whilst the LPs can be found in their respective LP title pages.